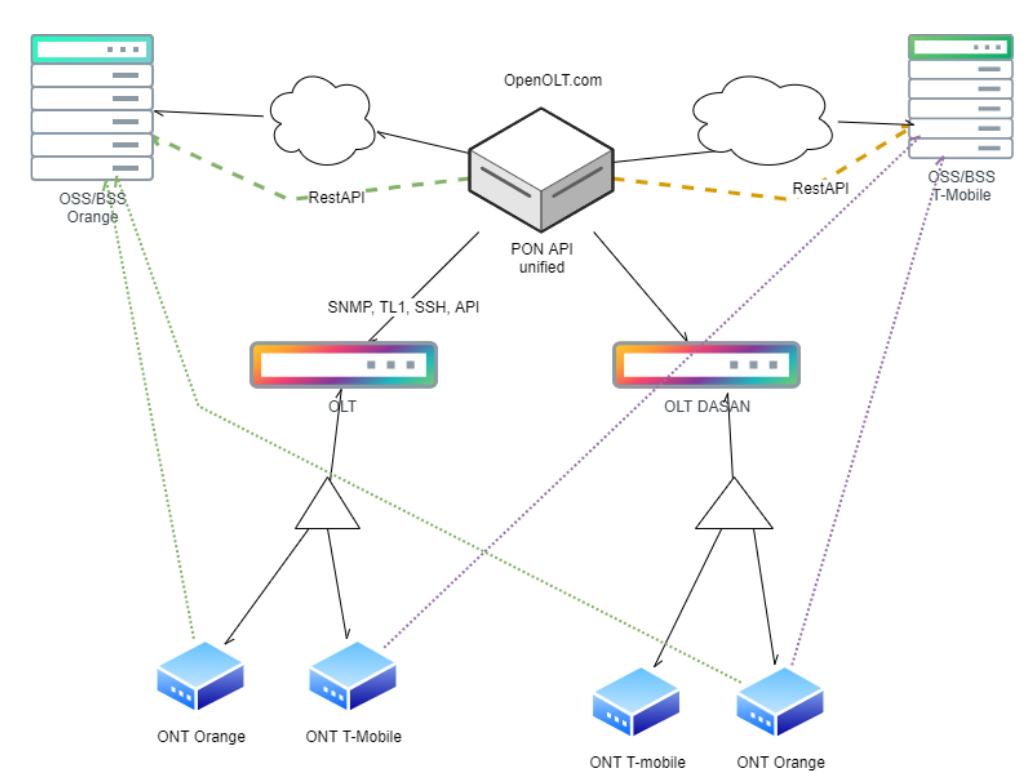 Fixed Access Broadband Sharing (FABS) or Network Slicing are name use to describe Wholesale Access over FTTH. 
One of the disadvantages of Passive Optical Network was the difficulty to unbundle the local loop from a single subscriber. Infrastructure Operator in order to increase the penetration of their FTTH PON network tend to look into BitStream Access (BSA).
Open Access with the use of FTTH and GPON/XGS-PON is a booming trend worldwide. Fair-Play wholesale is a key to a win-win scenario for both Service Provider (SP) and Infrastructure providers. Service Providers expect to have visibility and management of partner's networks as their own. With the OpenOLT.com wholesale module, these can be done fast. Wholesale module offers Rest API and WebGUI visibility into Infrastructure Network.
OpenOLT.com enables Wholesale or Infrastructure Providers to share access to defined ONTs or OLT ports that are in use by Service Provider in real-time. With that SP can solve the issues on the call with subscribers. This saves OPEX for both companies: infrastructure and service provider.
With OpenOLT.com multiple Service Providers can share investments to reduce CAPEX.
Wholesale has a positive impact on the FTTH penetration as subscribers have a choice to select services that meet their expectations.
OpenOLT.com offer Wholesales over a multivendor GPON network. Even if OLT vendor does not support OLT Virtualization or Wholesales by their NMS.